Greyling, a division of EPIC, is a specialty insurance brokerage and risk consulting firm dedicated to serving architects, engineers, contractors, environmental service firms and law firms.
We use benchmark data and analysis to deliver right-fit insurance programs.
We provide timely and accurate advice and services that help you succeed.
We employ leaders from design firms, law firms and contractors who know your business.
Why top design firms choose us
Our staff includes a mix of people that have worked in senior management for architects, engineers and law firms like yours
More than insurance, we provide vital support analyzing risk issues in professional services and construction contracts
We work with many firms in the Engineering News Record (ENR) Top 500, with clients in every state and projects around the world
Claims consulting, reporting, management and close relationships with inside and outside counsel
Our combination of risk management and insurance brokerage services, helps our clients reduce costs – often significantly – over time
A survey of Chief Financial Officers showed that Greyling is the number one rated insurance broker for mid-size and large engineering firms
Find out what makes Greyling different
OUR PROCESS:  DATA + BENCHMARKING + INDUSTRY-SPECIFIC EXPERIENCE
Driving success for leading design firms
"We recently switched to Greyling after many years with the same insurance company and same broker. We were surprised to find that equal coverage was available at half the cost. In these times, we are thankful for such savings."
Tim Milam, President and Principal
Jordan & Skala Engineers
"For any firm looking to reduce overhead costs in this current difficult environment, I strongly recommend you talk to Greyling. Access to their benchmark data has helped us save millions of dollars over the years we've been with them."
Mitch Simpler, Partner
JB&B
"Greyling has been our insurance broker for 15 years. They provide a wide range of advice including assistance with complex claims, contract reviews, risk management education and solving complex international issues. In addition, with their access to traditional and non-traditional insurance solutions around the world, Greyling has helped Hardesty & Hanover significantly reduce costs over time."
Charles Gozdziewski, Chairman Emeritus
Hardesty & Hanover
"JB&B switched to Greyling five years ago. We had been with a big national broker and were astounded that Greyling could improve our coverage, move us to a better insurer, and cut costs by 60 percent. And costs have stayed that low ever since."
Mitch Simpler, Partner
JB&B
Biggest Project
At $25 billion, Hudson Yards, covering 28 acres, is the most expensive real-estate development in U.S. history. Over a dozen Greyling clients worked on the project. Greyling met with the developer on client's behalf to help negotiate more favorable contract terms.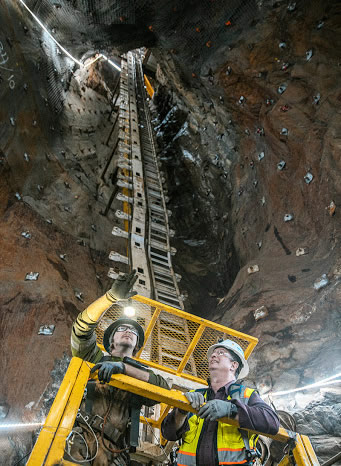 Deepest Dig
Greyling negotiated and placed multi-year professional liability coverage for the Long-Baseline Neutrino Facility, an international flagship multi-billion dollar experiment that takes place one mile underneath the earth's surface between Chicago, IL and Leed, SD.
Tallest Buildings
From New York to Malaysia to China to Korea, our clients looked to us for contract and risk advice on 23 of the world's 100 tallest buildings including the World Financial Center in Shanghai and the Lotte Tower in Seoul.
We offer a comparative benchmark analysis
Connect with us to schedule a no-strings-attached review of your firm's insurance program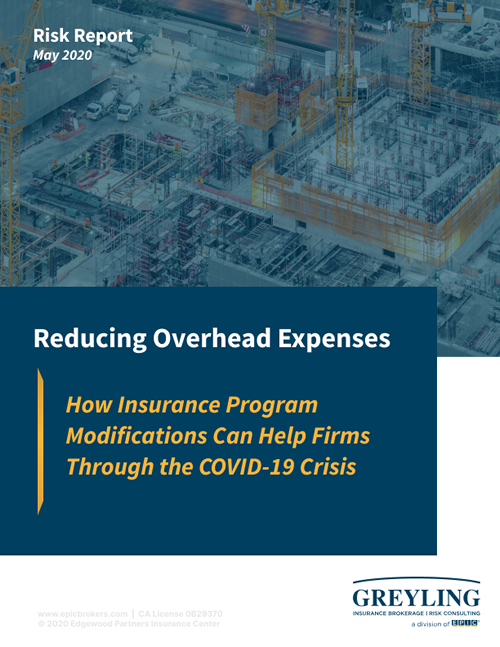 With the sudden uncertainty of the current coronavirus pandemic and resulting economic slowdown, firms are aggressively moving to manage costs.
Download this special report to learn how a data-driven review of your insurance program and evaluation of alternative solutions could reduce your firm's overhead costs.
Sign Up to Receive Insights from Greyling